PERSONALIZED SERVICES
The Savannah Cottage Difference
Savannah Cottage of Lakeland recognizes every person is unique in their needs and desires.
It is our goal to offer a full spectrum of services that will address unique needs while always promoting resident independence and dignity. Your Savannah Cottage team will develop a personalized care plan with resident, family and your physician to make sure that we are providing the best care possible to our residents.
Schedule a Tour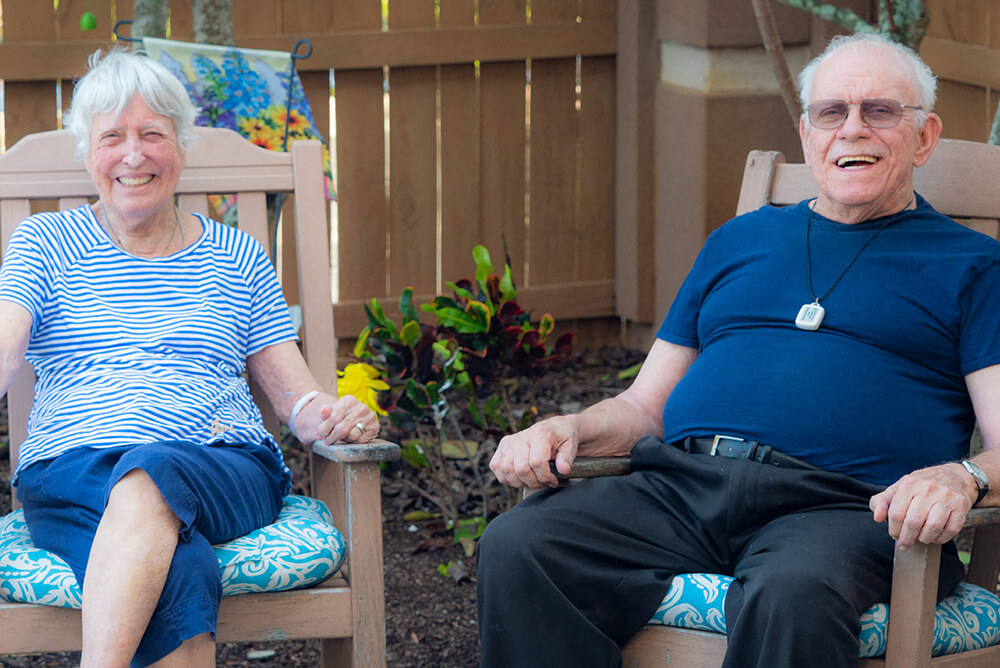 Personalized Services
Reminders
Emotional Support
Guidance throughout the day
Assistance with medication administration
Assistance with bathing, dressing or grooming
Assistance with ambulation
Assistance with activities of daily living
Your Savannah Cottage of Lakeland community professional will be glad to review our care and lifestyle philosophy with you.
Testimonials
I have been a Firefighter in the Lakeland area for nearly 30 years, as part of my job, I have had to provide emergency medical services at every nursing home, memory care and assisted living facility in the area. When it came time to find a memory care facility for my mother with advanced dementia, Savannah cottage was at the top of my list because of thier high professional standards at a reasonable cost. There are facilities out there that are more modern No facility it perfect.

- Mike Dougherty via GOOGLE
Regarding the previous review by Melissa Ray about her grandfather, investigations were requested into Mr. Crumley's care by a number of outside official agencies and none of the complaints were substantiated. We are always disappointed when we do not meet the expectations of our residents or families. We enjoyed Mr. Crumley's residency and wish him well.

- Elsie Bradshaw via GOOGLE
I visited my grandpa for past couple of years and found him to be very well taken care of. He is happy clean and well feed. I have also eaten at the community for family dinner and the staff treated the whole family with respect and a good feeling.

- Kameron Wilkerson via GOOGLE
I placed my mother in Savannah Cottage and could not be happier. The community is a home like atmosphere and the care the staff gave to my mom and our family was wonderful.

- lindsay warren via GOOGLE
I moved my 95 year old mother to Savannah Court. She had lived in Michigan all her life, and I really wanted her to like it where I brought her. That expectation has been met. This is a very home like comforting environment. Mom kept asking me for the first week or so "how are you related to these people" because it really seemed like home and like family. Very good communication and rapport back and forth, decent security, very good food, etc. I have been very impressed.

- Isabel Berly via GOOGLE
I can't say enough about the staff at Savannah Cottage. My mom has been a resident at the Center for 3 years now, and because of the excellent staff and care she has received here has given my mom extended time for us during this ugly disease that robs them of so much. If you are looking for a wonderful place for your loved one then definitely consider Savannah Cottage in Lakeland Florida!

- Debbie Brice via GOOGLE
I love the Circle of Friends Memory Care Program! My dad absolutely loves his days there! The truly respect and support him. 5 Stars.

- Helen Y. via SeniorReviews